Digital Marketing Agency
Helping enterprises in their digital growth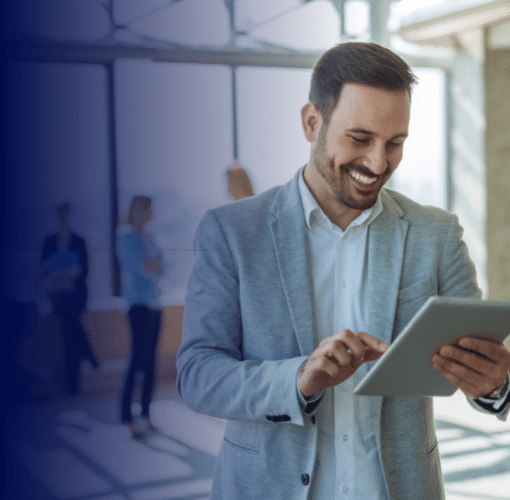 Our Vision
Kleza is an emerging digital marketing services company with a mission to help companies build and highlight their online business presence with the right audience and generate revenue. We understand how an effective strategy can contribute towards companies' growth and ensure to stay competitive tomorrow. Considering this as a motto, we are aiming to provide the best digital marketing solutions that are fully committed to elevating our client's business to new heights. Our sole focus is solving the problems our clients face by following best practices and staying on top of modern innovations.   
With a vision to be the digital pathway for businesses of all verticals, we aim to be your partners to deliver results that imperatively help you to stay ahead in the competition. With our highly professional team, we ensure to create a unique strategy that fosters growth in a possible way.   
Talk to us, if you are planning to start an online business OR improve your online presence.
Digital Marketing
With our range of internet marketing services, your business can achieve extraordinary growth. We are specialized in SEO optimization, SMM, SMO, PPC, Demand generation, Lead generation, Email marketing, and many more. 
Remote IT Services
We will be your virtual IT support team managing all your IT services – On-Premises and Cloud Servers & Applications, VOIP Phone Systems, Cloud Email and Business Productivity Apps (Microsoft 365, Google Workspace) that make running businesses, operations, and administration simple and easy.
Mobile Application Development
We have an extensive experience in creating digitally transformative, high-performance and featured mobile application development for both iOS and Android applications. Our services provide end-to-end mobile app development in order to cover all stages of mobile application development.
We are a booming performance-driven online marketing agency with expert and experienced team members in marketing industry.  
Before we move ahead for planning a digital strategy that fits your business, we aim to understand your business requirements and goals thoroughly. Then, we focus on creating a unique strategy that matters for driving traffic, conversions and brand awareness.  
Join us today to know how our tailored services benefit for your individual needs. 
Our Design and Development Process
At Kleza, we assure you to provide the best end-to-end strategy that exactly matches your needs and budget with transparency.
Strategy & Business Goals
Before we bespoke a plan for you, we aim to understand your business & goals. With a complete analysis, we initiate an extensive strategy that is beneficial to you.
Planning
Considering applicable permutations and combinations, our expert team prepares a plan to deliver the required output.
Development
Our professional team implement a dynamic strategy based on your approval. Each step is tracked and shared for validating its effectiveness for the proposed business targets.
Performance & Monitor
Every step we follow is constantly monitored to analyze the progress and performance. Aiming to be transparent, we constantly share the detailed report with you.
"We are pleased with the services, professionalism, and talent provided by Kleza. From designing our website to digital marketing campaigns, they have been fantastic. They met our timelines and exceeded all our expectations. We strongly recommend them to anyone looking for an engaged marketing partner!"
 – Paul Hess, Stadium Pharmacy, Independence, MO, USA
"Thank you to the team of Kleza for wonderfully managing our social media platforms and also running Google Ads. I have to say, Kleza understood our needs perfectly and they are the ones who made a huge difference, particularly generating a lot of leads using the Google Ad campaigns. We are much satisfied with their work and will highly recommend them. "
–  Xong Her, Director of Human Resources, RAH Fresno
"OUTSTANDING Service. Professional, Highly Talented and Delivered Web Site solutions in a very short time that exceeded our expectations. We are ecstatic and highly recommend. Thank you Kleza team."
– Kchorus Solutions, NJ, US
"Kleza Solutions has helped Assured Home Nursing Services transition into the 21st Century by moving from a traditional marketing plan into more of a digital marketing platform. Kleza Solutions began collaborating with us by first improving our website into a better, user-friendly interface. They have also helped us gain many positive client reviews as well as a much-improved social media platform presence. They are always willing to go above and beyond and have even helped us with staffing issues during the pandemic by placing ads to hire more employees and have come up with creative ways to retain the excellent employees we have on staff already. The Pandemic has been tough to navigate for the past two years, and I can honestly say, I do not know where we would be without this company. Because of all the digital marketing by Kleza Solutions, Assured Home Nursing Services has been able to hire excellent, quality caregivers to staff our growing number of clients looking for Private Duty Services."
– Josiana Prantera, Director of Assured Home Nursing Services Inc, MI, USA