Kleza is an online marketing, web development and software solutions company, established with a motto to deliver transformational growth through digital excellence and world-class software solutions. With result-driven strategies and dedicated professionals, we craft exceptional solutions that help companies to do the best.  
We are profoundly known for delivering results at the best price, enhance the business growth and help to stay ahead in the competition. Our commitment to excellence has made us grow and seek partnership from enterprises of various sizes across the globe. 
Along with marketing services, we aim to help enterprises in accelerating the adoption of new technologies and sort out the complex issues that commonly arise during innovation with our effective Software Solutions. Whether the solution needed is for a transformative enterprise-class or a consumer-application, our array of services will help you to lead in the transformation. 
Our Software Solutions include Web Development, Software Development, Application Services, Testing and QA, UI/UX Designing, Website Management, Mobile App Development, etc., for businesses of various verticals. 
With an in-depth analysis of company needs, challenges, and goals, our professional team aims to build a strategy that helps software product companies and non-IT organizations to enhance their business performance, optimize customer base, lead in digital transformation and win customers faster.  
We are proud of our talented team as they put every possible attempt to come up with ideas that meet our client's needs and satisfaction. By believing in us, we assure enterprises to receive solutions combined with strong technological expertise that helps in covering the needs of digitalization, development and infrastructure of large and midsized organizations. 
Leverage our next-gen solutions today to stay dominant in the growing digital world!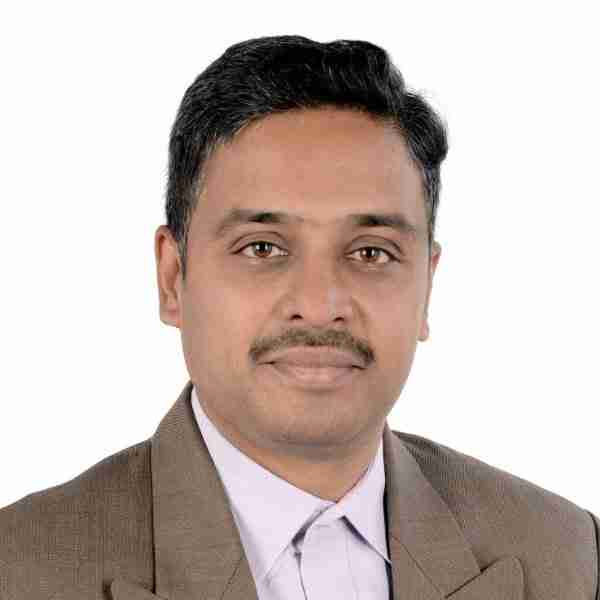 Manoj Paritala
Founder & CEO
Manoj is the Co-Founder & Director of Kleza. He has 20+ years of experience from diversified areas of business, which include cutting-edge cloud solutions (with emphasis on cloud security), Data Storage (FC/iSCSI SAN, HCI, NAS), Virtualization Technologies, Quality Assurance, Project Management and Training. Manoj has around 15 years of experience in building teams from scratch and also managing global teams. Prior to Kleza, Manoj worked with Vedams, Xiotech, Cordys and In10s Technologies (formerly Fortune Info). Manoj holds an MBA from Osmania University, India.
Vikranth Anneboina
Founder & Director of Kleza
Vikranth is the Founder & Director of Kleza. He currently works as a director at Mastercard. He is a highly motivated, results-driven leader with more than 15 years of experience managing all operational aspects of Business Intelligence Solutions, development and leading teams to successfully deliver strategic initiatives to accomplish key business objectives. He is a global and diverse leader with the ability to adapt and drive organizational strategies through thought leadership, partnership, and a strong background in operational efficiencies. 
Pawan Marella
Sr. Manager Product Management
With 20+ years of presence in the IT industry, Pawan had leveraged his knowledge and skills in delivering 100+ projects and was part of providing technology-enabling solutions to business domains like Learning Management, HR, ECommerce, Business Analytics, Aggregator model business, and Data-Driven projects & products. He had vast techno-functional experience and team-building experience in the IT industry along with hands-on experience in Legacy technologies to Modern technologies. He had an opportunity to shoulder various roles and responsibilities as a developer, Team lead, Project Manager, Product Owner, Product Manager, and Business Analyst.
Vasudha Anneboina
Project Manager
Vasudha is a Project Manager and Quality Assurance expert with 8+ years of experience. In her previous ventures, she worked with Symantec, Condusiv and helped testing Disk Keeper products at Microsoft.
Murali Krishna
System Administrator
Murali has 17+ years of experience in managing and administration of Networks, Servers, Desktops, Cloud Infrastructure, IT Security, VOIP Systems, IT Hardware & Software Asset Management and Licensing. He also has experience in managing teams across the globe in resolving the issues remotely.
Ajay
Lead Generation Expert
Ajay has 6+ Years of experience in performing SEO activities such as ON-Page, OFF-page, Local SEO, Content strategy, link building and keyword strategy to increase rankings on all major search networks.
Praveen
Digital Marketing Specialist
Praveen is a Specialist in Digital Marketing. He has profound knowledge of Off-Page and On-Page Techniques. Within his 3+ years of work experience, he has gained knowledge in various skills related to digital marketing. His unique techniques in digital marketing have made him prove as a real team player.
Sodham
Web Developer
Sodham has 4+ years of experience in developing websites using various FrontEnd Technologies and CMS tools like WordPress/Joomla/Shopify.He has developed 20+ responsive websites which includes E-commerce, Corporate websites, Portfolios, Blogs, Education websites.
Venkata Avinash
Web Developer
This is Avinash, I am a Frontend Developer. I have 1 year 6 months of experience in developing web and Mobile applications using Angular and ionic frame works
Sulakshana
Content Specialist
Sulakshana has 5+ years of experience in Content Strategy and writing for customers across the globe. She has experience in developing content for eCommerce, Immigration Services, Healthcare domains.
Rajesh
Sr.UI and UX Designer
Experienced UI/UX Designer with 14+ years of a proven track record for creating, streamlining, improving, and developing IT solutions. Expertise in increasing user satisfaction & conversions with data-driven and user-centered designs. He has hands-on experience at planning and creating graphics for app interfaces & websites using Adobe Tools, Figma, XD, Wireframe, CSS, and HTML.
Sahitya
UI and UX Designer
She handles UI and UX design. Her creative and empathetic understanding of context from the roots creates a meaningful interaction for user behavioral flow. Her expertise in Branding, Motion Graphics, Wireframing, Low-Fi & Hi-Fi Prototyping and keen interest in UX Research meets users' needs and client goals equitably.
Nandini
HR & Accounts Executive
I'm Nandini working as an HR & Accounts Executive in the company called Kleza Solutions Pvt ltd.
I've experience in Accounts and Tally software and also 9 months of experience as an inside sales executive. My skills are MS-excel, MS-word, and Tally.
Naveen
Intern
He has a significant amount of experience in using Web tools such as Servlet API, JSP, JDBC, Django, REST API JS, Bootstrap, HTML, and CSS. With his efficient development skills, database knowledge in Oracle & MySQL, and language skills in Java and Python, he brings the best experience for users. His keen interest in learning more has helped him in gaining skills in Machine Learning and Data Visualizations.
Sarvani
Intern
Passionate Web Designer skilled in HTML, CSS, C, DART, Bootstrap, and Flutter. Designed creative and responsive websites for various domains. Team-oriented and works predominantly for delivering exceptional UX.